"For anyone checking out Hayley's site and having a think...she is INCREDIBLE!! Not only one of my favourites but a true hair Jedi! Her skill is amazing and she is one of the loveliest people you can meet. You spend half your day with your stylist, so picking the right person is key...and this girl is a 12 out of 10! Let her pic the right style for you - then relax, because she's got this!"   
Alix
"Hayley you really are a lady with lot of talent! I would't go to anyone else now to cut and colour my hair, you listen to my ideas and create a style that always looks fab!! So when it came to choosing a stylist for my wedding I had no hesitation in booking you. During the morning of the wedding you were relaxed cheerful and helpful. You totally went above and beyond. For anyone thinking of getting in contact with Hayley DO IT! You won't regret it."
Hayley
"I've known Hayley for many years, she truly is a very talented lady who makes her work look timeless.
Thank you so much Hayley for making my bridesmaids and myself feel and look incredible on my wedding day. Loved having you apart of a day I will never forget."
Riah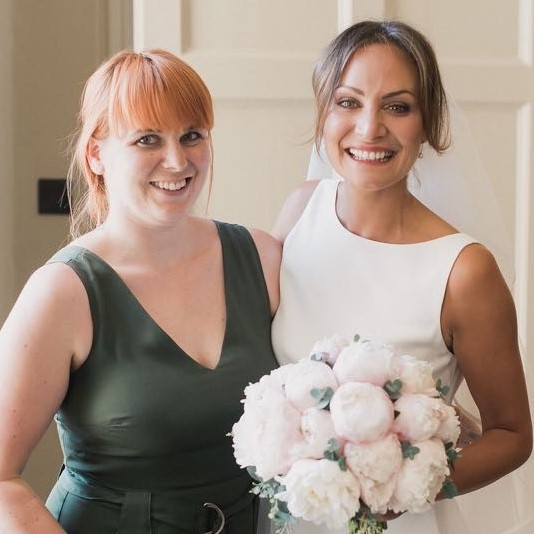 "Hayley did such an amazing job for our wedding day. She did my hair, my 6 bridesmaids and my mums hair so had A LOT to do!!! Everyone loved their hair and we all had so many compliments on the day. She was so fun and professional and put us all at ease. She was able to create the looks we wanted effortlessly. She listened to what our vision was and create it using her expertise and input. I would highly recommend Hayley to anybody needing wedding hair or just general hair cuts and styling."
Hattie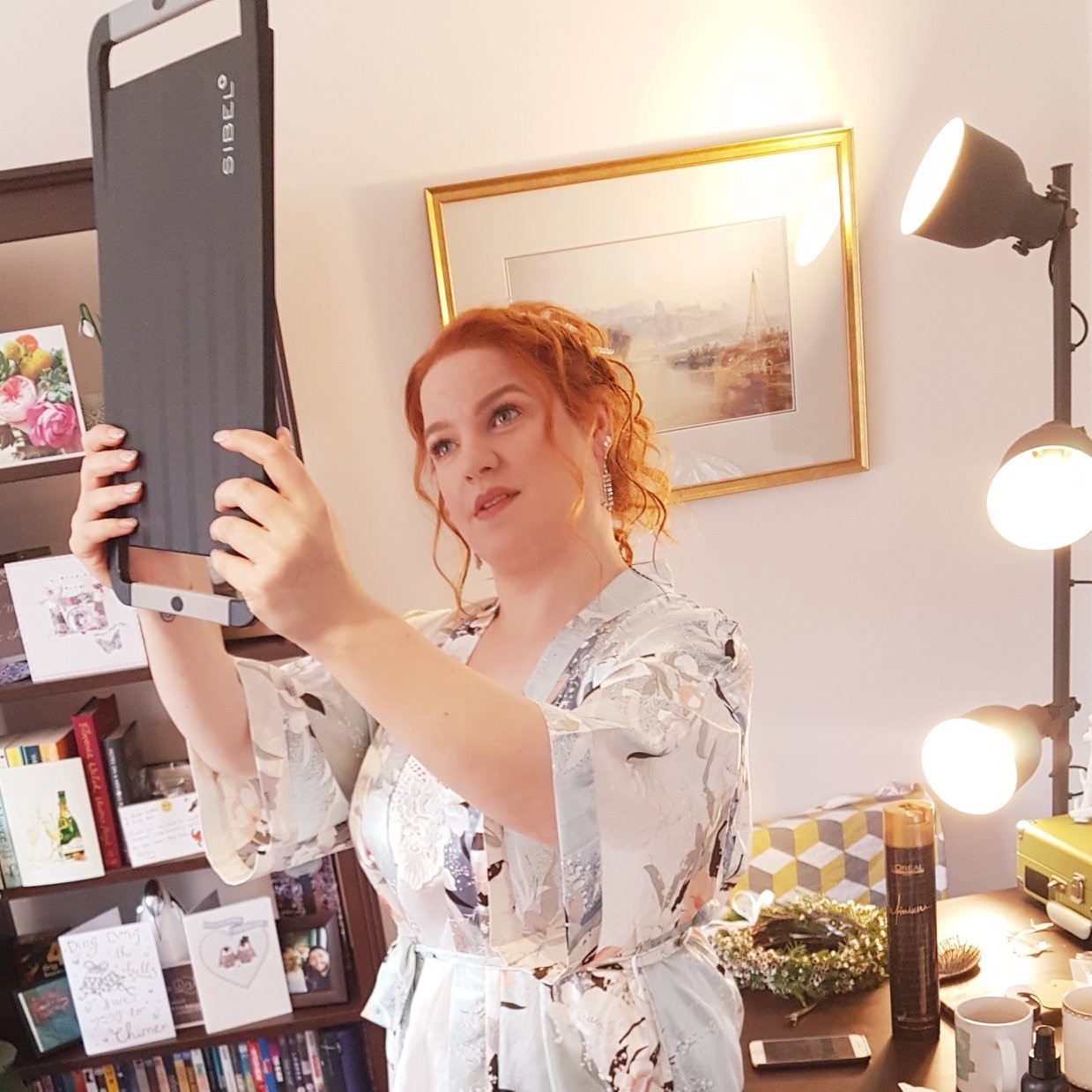 "Hayley is a phenomenally talented hair stylist and I would absolutely recommend her to anyone who is seeking a professional for any occasion – she is a truly talented artist. I had experienced disappointing wedding hair trials with other stylists previously so was nervous to trust someone to do the job on my special day. However when I met Hayley she instantly made me feel so relaxed by carefully listened to my vision for the wedding and invested a lot of time in exploring different styles and solutions. With a collaborative, creative approach Hayley has an impressive and unique ethos to her work and created a bespoke bridal design for my wedding day. I could not recommend Hayley more highly. Not only is Hayley incredibly professional and hugely talented with a wealth of experience and knowledge, but she is a lovely person! Hayley made my bridal party feel so special, building a real rapport with each person and has such a kind, bubbly and friendly persona that made us all feel really relaxed. All our hair styles (bride, bridesmaids, flower girls, mother of the bride) lasted the duration of the wedding (which went on until 5am!) and were created without a mountain of heavy hair spray or scaffold of hair pins – a trust testament to Hayley's skill and expertise. Thank you Hayley xx"   
Laura Jane
"Hayley did such an amazing job doing the hair for myself and my three bridesmaids on my wedding day. She was very happy to try any number of different styles during my trial until I was 100% happy and was really helpful throughout the lead up to my wedding, answering any questions I had and giving lots of advice. She was also really lovely to have around during the morning of my wedding day and not only did all of our hair, but helped out wherever she could. We were all so happy with the job Hayley did and she made the whole morning a lovely experience. I would recommend her to anyone!"   
Lucy
"just to say, thank you so much for doing my hair at the wedding - honestly I never would have figured out what I wanted without your help, and you did an amazing job, everyone looked amazing 🙂"
Lauren
"From the moment I met Hayley I was in awe of how talented she was, she turned myself and my bridal parties Pinterest dream hair into reality with a single glance adding her creative yet personal touch and nothing was too much to ask. She was friendly, kind and perfectly calming on such an exciting but nerve-wracking day and didn't leave until she checked everybody was 100% happy with their look. I honestly couldn't recommend her enough, from short hair mother of the groom blowdrys to bridal looks I cannot wait to see what she has in store for future brides."
Ava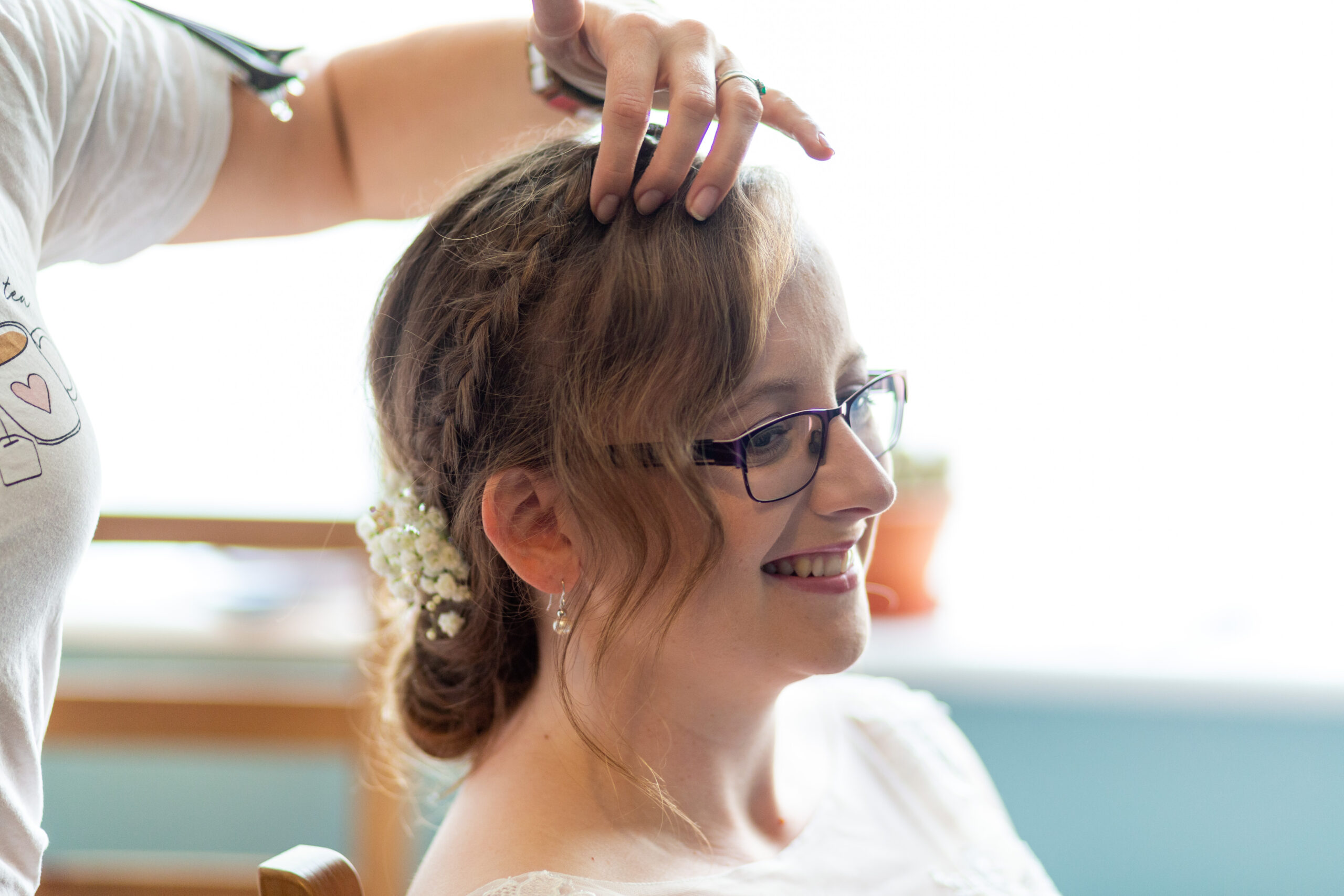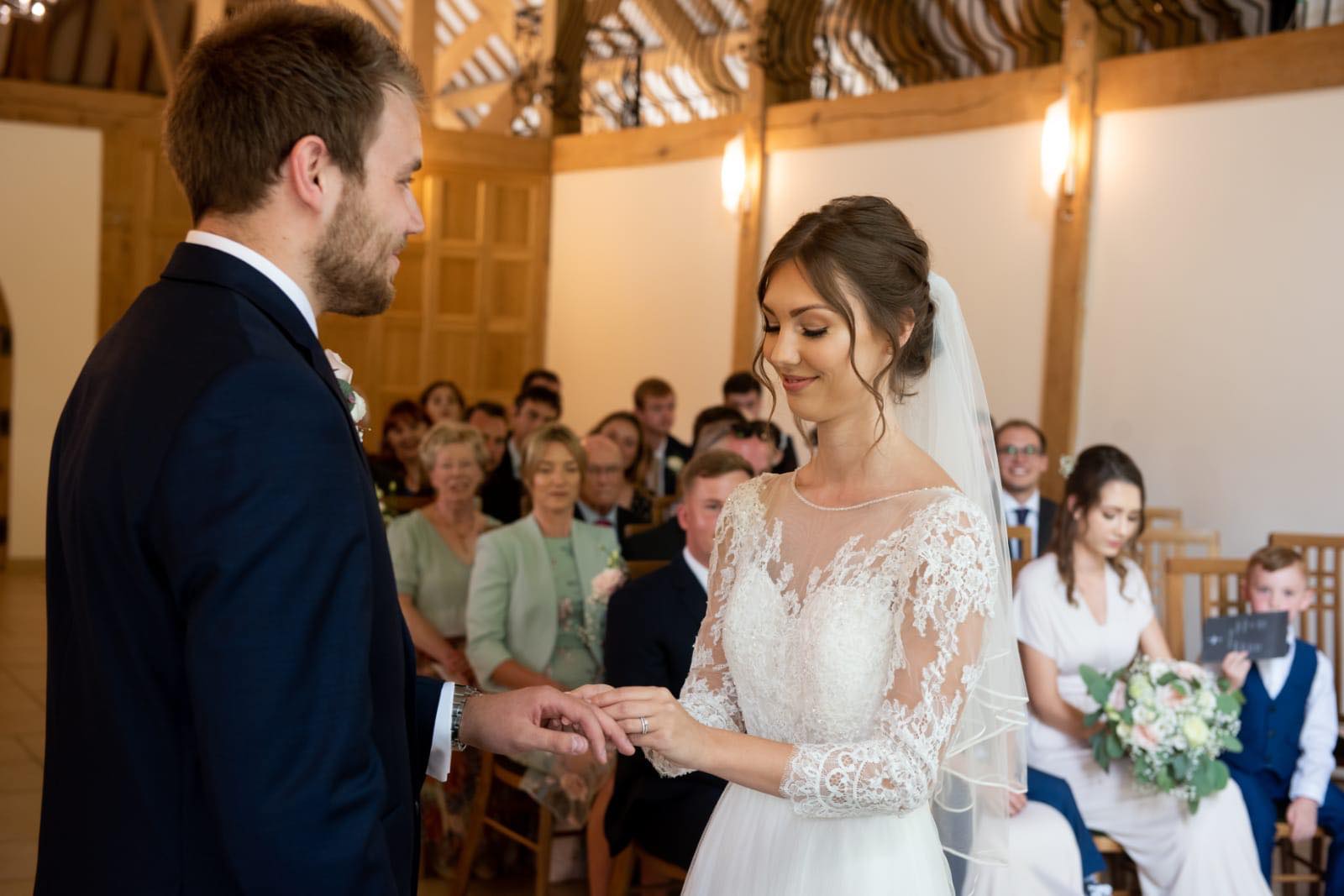 "I loved my wedding hair! Hayley really listened to what I wanted and offered suggestions using her expertise. The trial was swift and smooth and I was certain that I would have the style I'd dreamed of on my wedding day. I was totally elated with my hair on the day and Hayley made the whole process so relaxing and enjoyable."
Sarah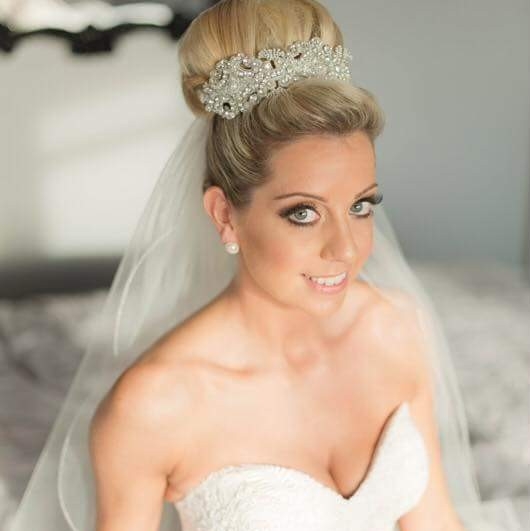 "I booked Hayley to do my hair on my wedding day having had her cut & colour my hair for over 10 years. We have built up such a good relationship over the years I knew I could trust her judgement implicitly. I felt it was important to have someone who has never let me down to do my hair on my special day so I knew Hayley was my only choice. Hayley did not disappoint, from the moment she arrived she made me feel calm and collected. She knew what she was doing and faultlessly delivered. Highly recommend her. Superb service!" 
Hannah
Creative, Approachable, Professional
Message me and we can have a chat about how I can help you...